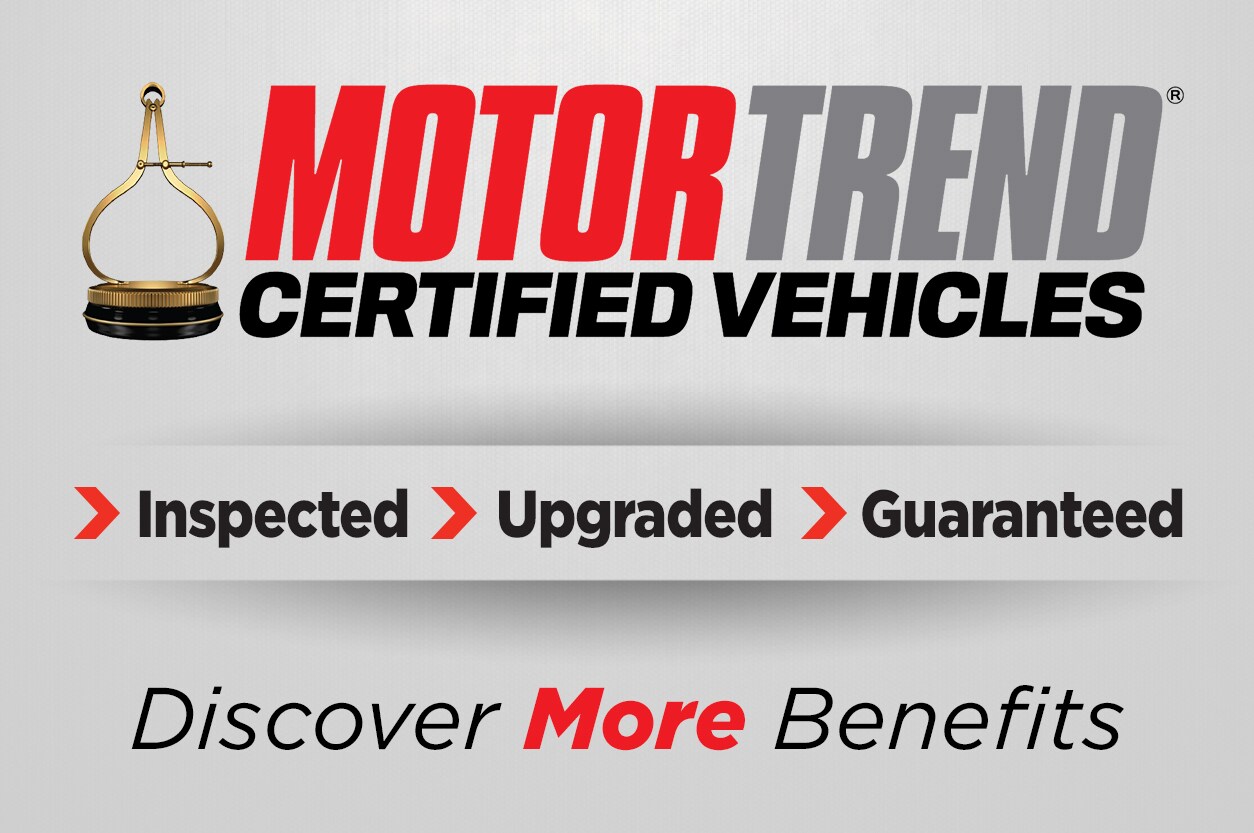 MOTOR TREND Certified Vehicles of NJ
is proud to offer the largest selection of quality certified vehicles at the best value possible. Certified Pre-Owned vehicles give you the option to buy a like-new car with a new-car peace of mind, all at a significantly lower price. 
Unlike other Certification programs, the MOTOR TREND Certified Program goes way further and upgrades your ownership experience with benefits you won't find anywhere else. It's peace of mind like never before.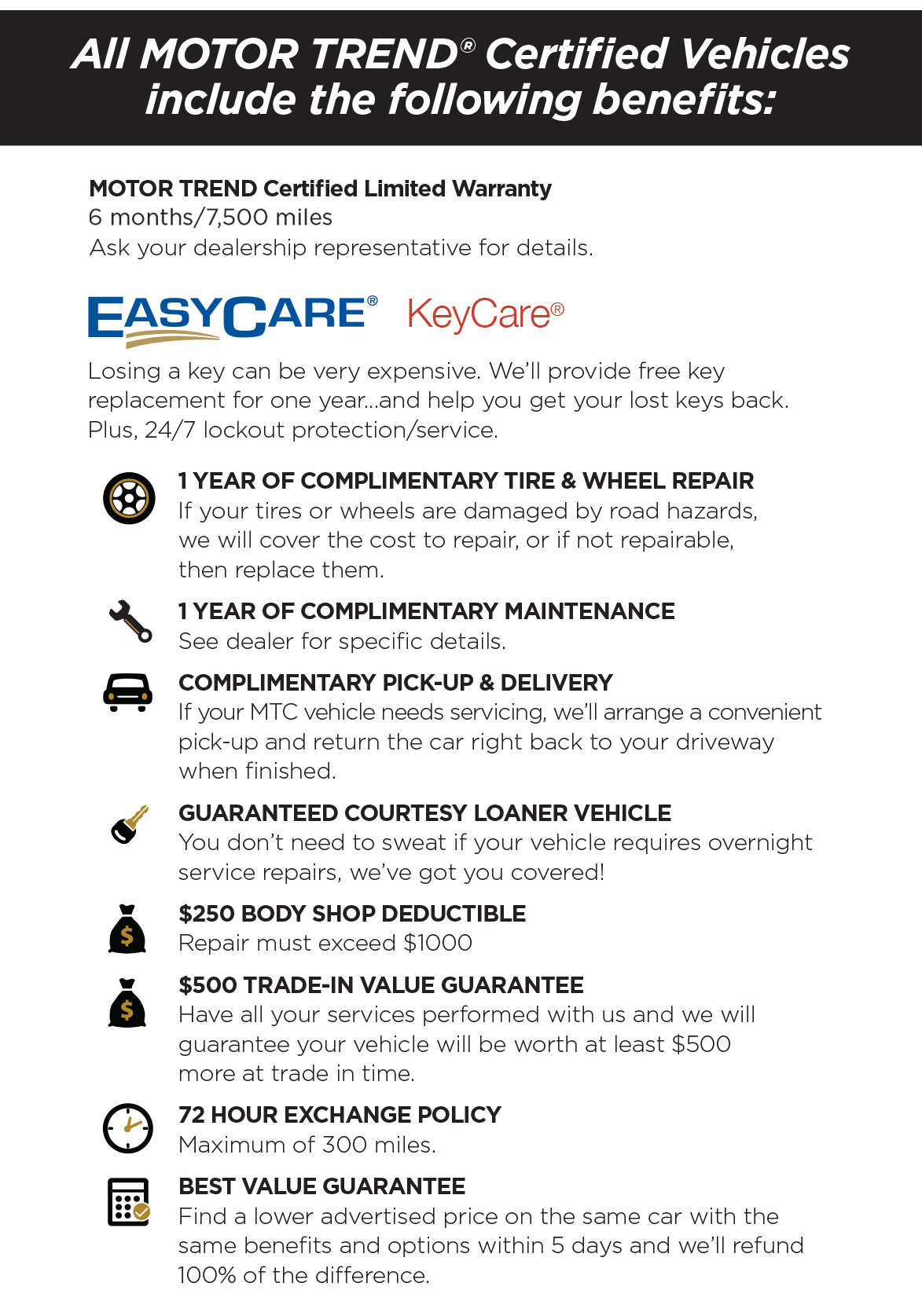 Plus, you get the added assurance that your MOTOR TREND Certified Vehicle has been:
>INSPECTED thoroughly by a certified MOTOR TREND technician.
>UPGRADED with a comprehensive warranty and exclusive benefits from EasyCare.
>GUARANTEED to be the best value or we'll refund the difference.